Meet Deidre
Deidre Steadman is a Clinical Psychologist at Alpha Psychology. Registered with the Psychology Board of Australia (AHPRA). Deidre has diverse and extensive experience practicing clinical psychology in the public and private sectors within South Australia.
She has worked with individuals, couples, children, families and groups for almost 20 years. Deidre has a particular passion for spiritual psychology and, through broad personal and professional study, has made it a specialisation. She has also pursued education in the field of Psychedelic-Assisted Therapy (PAT), an exciting and burgeoning field of treatment within Australia, and she keeps her knowledge up to date in this rapidly evolving area.
Deidre uses an eclectic array of modalities; weaving them together to suit individual needs and treatment goals. Deidre likens herself to an architect; being able to see what areas are weakening the mental structure, what is superfluous, what needs reinforcement and where and how improvements can be made. The goal of every intervention is to ally with you to bring forth . She draws from Cognitive Behavioural Therapy, Metacognitive Interventions, Mindfulness, Internal Family Systems Therapy and Acceptance and Commitment Therapy.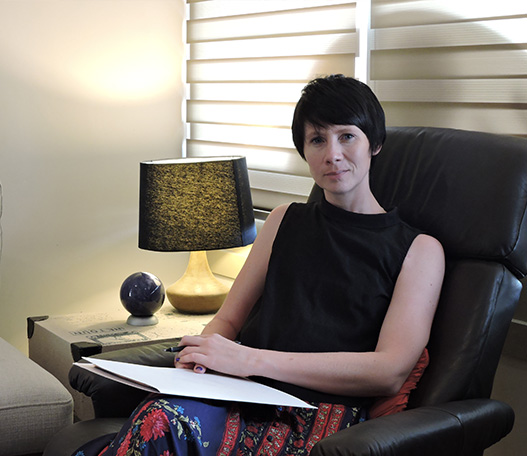 Education & Memberships
B.A. – The University of Adelaide, 2004
B.Hlth.Sc. (Hons) (Psychology) – The University of Adelaide, 2005
M.Psych. (Clinical) – The University of Adelaide, 2007
Australian Psychological Society (APS), full member
APS College of Clinical Psychologists, full member
AMAPP (Australian Multidisciplinary Association of Psychedelic Practitioners)