Group Therapy Works
Group therapy can be an ideal option for making positive changes in your life.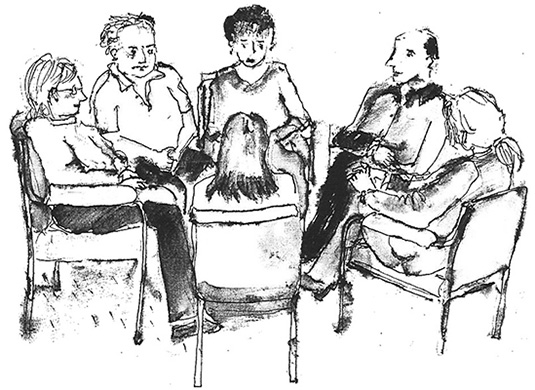 Group therapy is an evidence based treatment that really works.
Whether used in addition to individual therapy or not, group therapy can be an ideal option for making positive changes in your life.
While sitting with a group of strangers and sharing your intimate problems may seem intimidating, the benefits can be spectacular and go above and beyond the benefits of individual therapy.
How's that? A group is not just a sounding board, it's a support network. It's a brainstorming session, a group of attentive ears, and a cluster of like-minded peers that can put your problems in perspective, make you feel you're not alone, and at the same time hold you accountable.
By sharing experiences and ideas, the range of positive outcomes and potential strategies multiples exponentially when guided by an experienced group therapy psychologist.
Frequently Asked Questions
About Group Therapy
Do you think group therapy could work for you? Get in touch with Alpha Psychology to enquire about joining a suitable group.
Still not sure? Browse through our guide to the most frequently asked questions about group therapy, and don't hesitate to get in touch if there's something else you want to know.
It depends on the session, but most groups are made up of 6-10 people. It's a perfect size for providing ample opportunity to participate, while reaping the benefits of a range of differing personalities, unique backgrounds and fresh ideas.
The number 1 concern of any psychologist is that clients feel comfortable about what they are sharing. Because everyone benefits from your experiences and input, and the best group therapy sessions are the ones in which open and honest exchanges take place, the hope is that eventually you will feel ready to see your group as a trusted and valuable sounding board.
As a member of a group therapy session, your commitment is valuable not only to yourself, but to those around you. Often the connections forged within a group can last long after the group has finished. Don't forget, the group is yours, so you're an active participant who gets to help steer the direction and take risks in a safe, respectful and supportive environment.